Creative Technology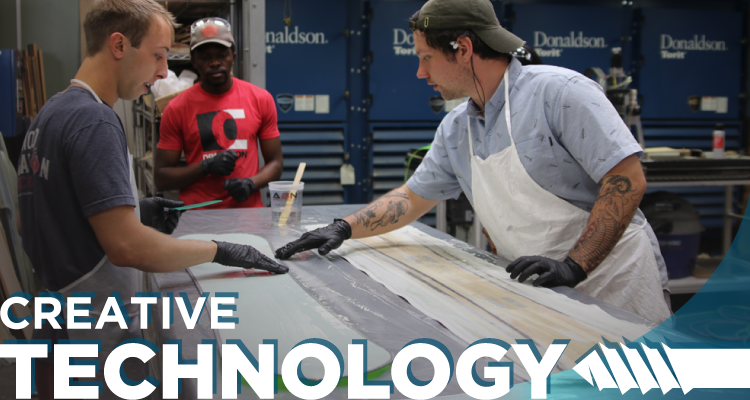 Creative Technology (C-Tech) courses provide students with practical high-tech skills needed for the current and future manufacturing environment. Our goal is the most literal application of principles through the integration of 3-D design, electronics, automation, drone technology, and material science.
Subject

Classes

3D Design Series

Intro to Blender CGI

CATIA 3DX Part Design

Fusion 360 Design

CATIA 3DX Surface Design

Advanced Composites

Advanced Composites DME

Applied Composites

Rigid Composite Structures

General Industry Skills


Modern Metal Fabrication

Design Team


PEV - Off-Road Electric Longboard


PEV - Street Electric Longboard

Drone Technology

Level 1

SMD Soldering

Intro to Radio Control

Industrial UAV Systems

Level 2

Remote Aerial Service Platform

Micro UAV Systems

Robotic Automation/Mechatronics

Additive Manufacturing Systems

Mechanical Automation

CNC Laser Design
Class Dates and Times
---
Registration
New Students
First time taking a class at AMSC? Find out how to apply and register.
Get Started Admissions Application
Returning Students
Note: When searching for AMSC classes, filter the Class Search by "Academic Organization" - Manufacturing (listed as Special Topics "MFG 155").
---
Contact Damian Cianci at dcianci@edmonds.edu if you have any questions.
TOP