Advanced Manufacturing Skills Center
---
Aerospace Manufacturing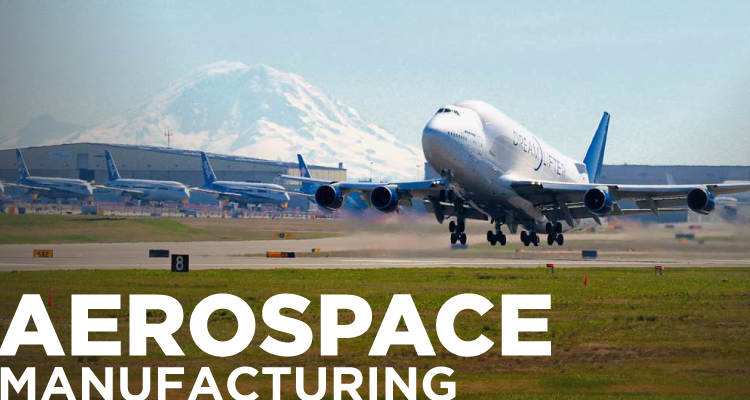 Interested in a career in Aerospace Manufacturing? At the AMSC's Washington Aerospace Training & Research Center, students learn the skills required for a high-wage, high-demand manufacturing job in just 12 weeks.
The Washington Aerospace Training & Research (WATR) Center offers five specialty programs that can give you the skills you need to get a high-wage, high-demand job in manufacturing.

---
WATR Center Programs
Manufacturing Assembly Mechanic



Electrical Assembly Mechanic
---
The WATR Center is committed to providing innovative and relevant programs of study for present and future manufacturing workers that meet the demands of the fast-paced aerospace industry. The WATR Center's strong connection with the local industry means that they will teach you exactly what you need to know to excel in today's workforce.
Get trained and ready for high-paying jobs in just 12 weeks! Earn college credit and Certificates of Completion that will qualify you for opportunities in aerospace and other manufacturing careers.


Find out more and register at WashingtonAerospace.com
---
CELEBRATING 10 YEARS OF OUTSTANDING MANUFACTURING TRAINING
WATR opened in 2010 as an educational resource for career pathways in the aerospace and manufacturing industry. It is located at the Paine Field airport in Snohomish County. It is managed by Edmonds College through an operating agreement with the Aerospace Futures Alliance (AFA).
Boeing Congratulates the WATR Center on its 10th Anniversary
Feb 24, 2021
In the last ten years, Boeing has hired over 1,000 WATR Center graduates and has cross-trained over 2,000 incumbent workers at the center. The partnership between the WATR Center and Boeing has been invaluable for the Washington state aerospace industry, and it continues to grow.