Advanced Manufacturing Skills Center
---
Pre-Apprenticeship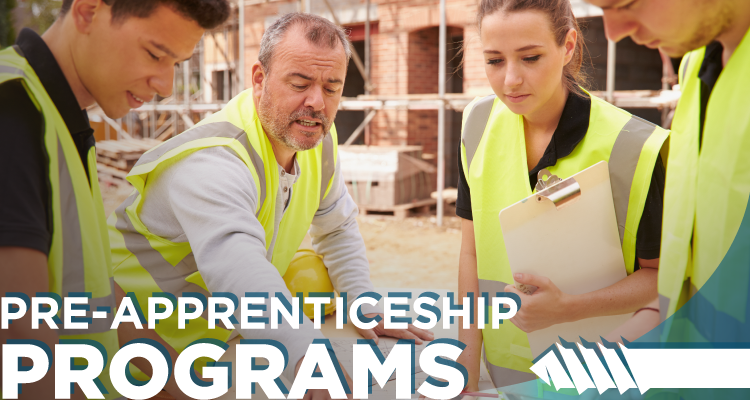 With the AMSC's Pre-Apprenticeship programs, you will gain the knowledge and skills you need to confidently enter into an apprenticeship program.
With the AMSC's Pre-Apprenticeship Programs, you will:
be exposed to a variety of different trades on the jobsite.

have fun building skills and participating in a variety of apprenticeship preparation activities and tasks.

learn about worksite behaviors, expectations, and safety.

become an expert in finding and applying for jobs.

integrate your learned skills and abilities in a capstone project.
October 4 - December 15, 2021; 7:30 a.m.-2 p.m.
Located at the Advanced Manufacturing Skills Center (AMSC)
3008 100th St SW, Everett, WA 98204
Please check back soon for registration information.
For more information, email us at AMSC@edmonds.edu or call the main desk at 425.640.1840.