Advanced Manufacturing Skills Center
---
Marine Manufacturing
NEW - Enrollment in 2023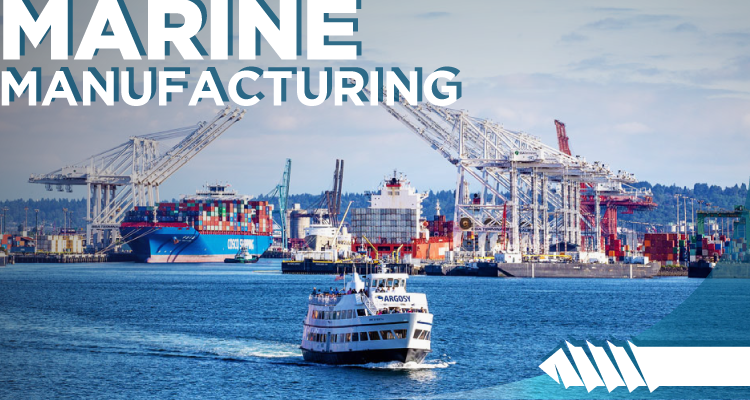 The future Marine Manufacturing program (enrollment in 2023) at the Advanced Manufacturing Skills Center will teach you the skills you need to get a job in the industry.
Why get a job in marine manufacturing?
Take a look around the state - Navy bases, recreational boating, cruiseships, and container chips are everywhere. The Puget Sound area alone has 1,332 miles of coastline - not including the San Juan Islands or the Strait of Juan de Fuca (Puget Sound Factbook, p.16)! All of these vessels, their engines, and their accessories are built by marine manufacturers.
Getting a job in marine manufacturing can help secure you with a career in an industry that is not disappearing anytime soon. In addition to the security that comes from working in the field, marine manufacturing offers family wage jobs and many skills that can be transfered to other industries.
Marine Manufacturing Employment in Washington state
Washington's maritime sector encompasses 2,300 companies that employ 69,500+ workers.

2% of jobs in Washington are maritime-related and an additional 3.8% of the workforce supports the industry.

The state has the highest per capita boat usage in the nation – 250,000+ watercraft ply Washington's waterways for business and pleasure.

Of the 117 shipyards in the U.S., nearly a quarter are located in Washington State.
Source: CHOOSE Washington
New in 2023, check back soon to see what certificates will be offered in Marine Manufacturing at the Advanced Manufacturing Skills Center!
For more information, email us at AMSC@edmonds.edu or call the main desk at 425.640.1840.